Cover Reveal: A Warden's Purpose
The Fantasy Inn
book review/blog site recently hosted a cover reveal for my upcoming release,
A Warden's Purpose
. The book is now up for preorder on my website (for US residents) and will release on book websites worldwide on May 24th. The original article from The Fantasy Inn is pasted below. I'd love to hear what you think of the cover.
-Jeff
---
Cover Reveal – A Warden's Purpose by Jeffery L. Kohanek
The Fantasy Inn is honoured to present the cover reveal for Jeffrey L. Kohanek's newest book, A Warden's Purpose!
Credit goes to J. Caleb for the gorgeous cover art.
A Warden's Purpose is the first book in Jeff's new series, Wardens of Issalia. A new coming of age fantasy series that is a bit like the Kingsman, but set in a fantasy world where magic replaces and augments technology.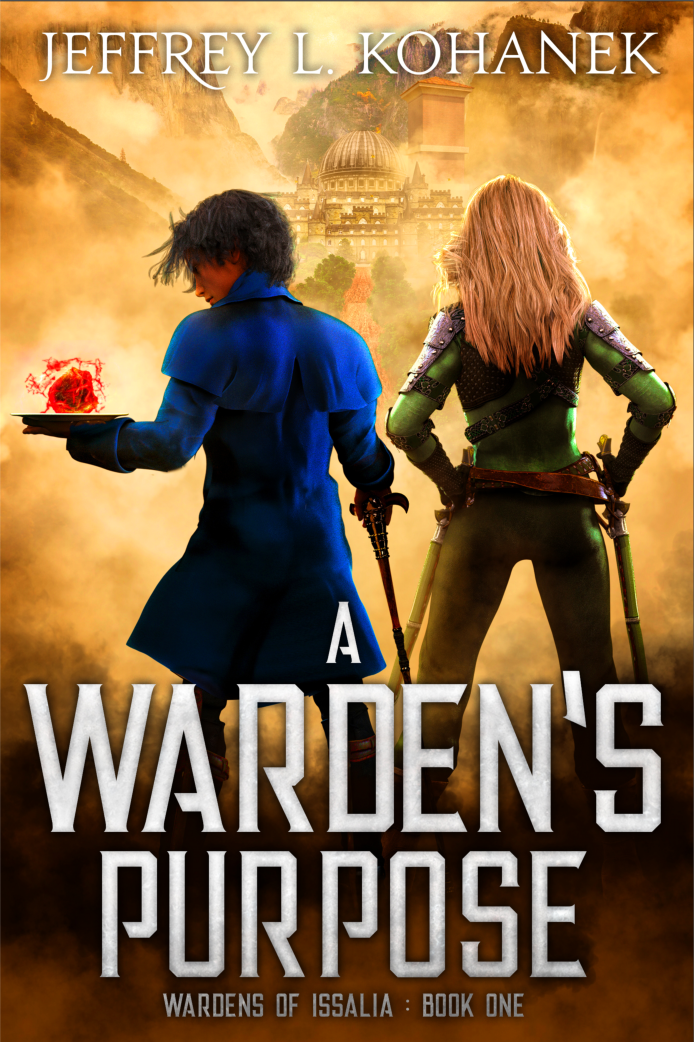 Two schools: One of magic and science, the other focused on military excellence.
A dangerous undercurrent flows within both…dark and deadly.

Everson is brilliant, ingenious, and he feels broken. Cursed with a disability, he dreams of nothing more than being useful. Quinn is bold, defiant, and will do anything to protect her brother.

When Everson is accepted to an academy of magic and engineering, Quinn enters a school of combat in order to join him in Fallbrandt. However, things within the fabled institutions are not what they seem. Beneath a mantra of good intentions and the objective of a better future, spies and conspiracies lurk.

Quinn finds herself embroiled in a struggle she doesn't understand, one with dire consequences as her training shifts from difficult to deadly. Her relentless determination and will to survive might be enough, if she only knew whom she could trust.

Within the other school, Everson learns about a dangerous power known as Chaos. Unable to wield this magic, he is instead intent on melding Chaos with science, dreaming up inventions that would shape the future. Perceptive, imaginative, and curious, his endeavours lead him to a revelation that could change the world…and then, he discovers the truth.
A Warden's Purpose releases on May 24th, 2018