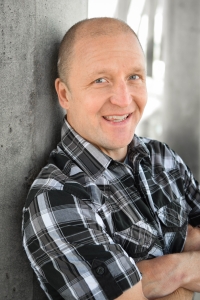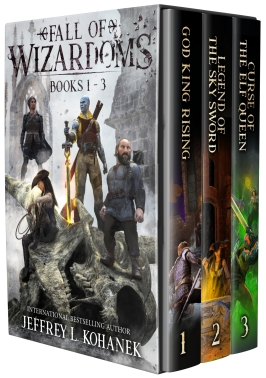 Fall of Wizardoms Box Set: Books 1-3
An Epic Fantasy Series
Published by Fallbrandt Press
An evil plot throws the Eight Wizardoms into chaos. Heroes old and new assemble to combat this daunting threat. Should they fail, their world is doomed.

"Scheming wizards, a secret rebellion, an ingenious magic system, and daring by a hair's breadth escapes. This book has it all! Give it a try. I guarantee you won't regret it." ★★★★★Magic Book Corner

Rebellion, war, and toppled thrones ravage the Eight Wizardoms.

The mysterious leader of a secret organization seeks to wreak chaos, death, and destruction.
What motivates his elaborate scheme? What is his end-game?

A squad of unlikely heroes armed with magical objects are drawn into the conflict:
Jerrell "Jace" - A clever thief with a flair for the outrageous.
Narine - A wizardess, queen, and bride...pursued by assassins.
Harlequin - This female pirate wields sabers, a whip, and a sharp tongue.
Crusser - This lifelong soldier has a big heart and a terrible temper.
Brogan - A retired warrior burdened by lifelong regrets.
Blythe - She wields an enchanted bow that forever altered her appearance.
These characters lead a compelling and memorable cast in a tale that brings the eight wizardoms to the brink of devastation.

Fall of Wizardoms a action-packed fantasy saga filled with compelling characters and beloved genre tropes, perfect for fans of Shadow and Bone, Game of Thrones, or Wheel of Time.
Download and prepare for a spectacular, thrilling adventure.
1107 pages | August 3, 2021