A fresh coat of paint
Finding reader love for Lyra and her tale has never been the issue. Check out review snippets below as reference:
"ROGUE LEGACY by Jeffrey L. Kohanek is the story of a girl who met Fate head on and created her own destiny as a strong, intelligent warrior who will forge ahead into the unknown setting the stage for the future and the Runes of Issalia." - Tometender Book Blog Review ★★★★★
"Love the characters. It has some great twists and turns to the story. Readers will enjoy reading it. I look forward to reading more of Jeffrey's books." - Amazon ★★★★★
"Rogue Legacy is the best possible prequel the series could have, I loved everything about it from the worldbuilding to the characters. It will resonate to the series fans. Jeffrey Kohanek has once more written a tremendous book." - Goodreads ★★★★★
"An enjoyable read with wonderful characters. I recommend this story wholeheartly." - Amazon ★★★★★
"I hadn't read the books that were released before this book until after I finished this one. As soon as I did finish it tho I immediately looked for the other books and I'm currently reading those. I loooove this story so much" - Amazon ★★★★★
"My first read from author Jeffrey L. Kohanek was excellent! I'll be reading more from him." - Amazon ★★★★★
Instead, Rogue Legacy has never been successful in finding READERS in the first place and has sold far fewer copies than any of my other novels. It's a shame that more readers haven't discovered this fun, heart-warming fantasy adventure.
In hopes of rectifying the situation, I sought out a new cover design that was more suitable to the story found within. This new cover coincides with a relaunch as I hope to get the book into more reader's hands and Lyra into their hearts. Yes, a cover DOES significantly impact a book's success and I hope this new one will grab the attention of readers and draw them in as so many other wonderful books do. Along with the cover, I have a new tagline that conveys to readers what the story entails:
"A fantasy retelling akin to The Princess Bride, but in this one, the girl saves herself."
The old and new covers are posted below for comparison. What do you think? Do you like the new cover? Does it make you want to know a bit more about the story? Feel free to email me with feedback at
JeffreyLKohanek@gmail.com
.
Best Wishes,
-Jeff
NEW COVER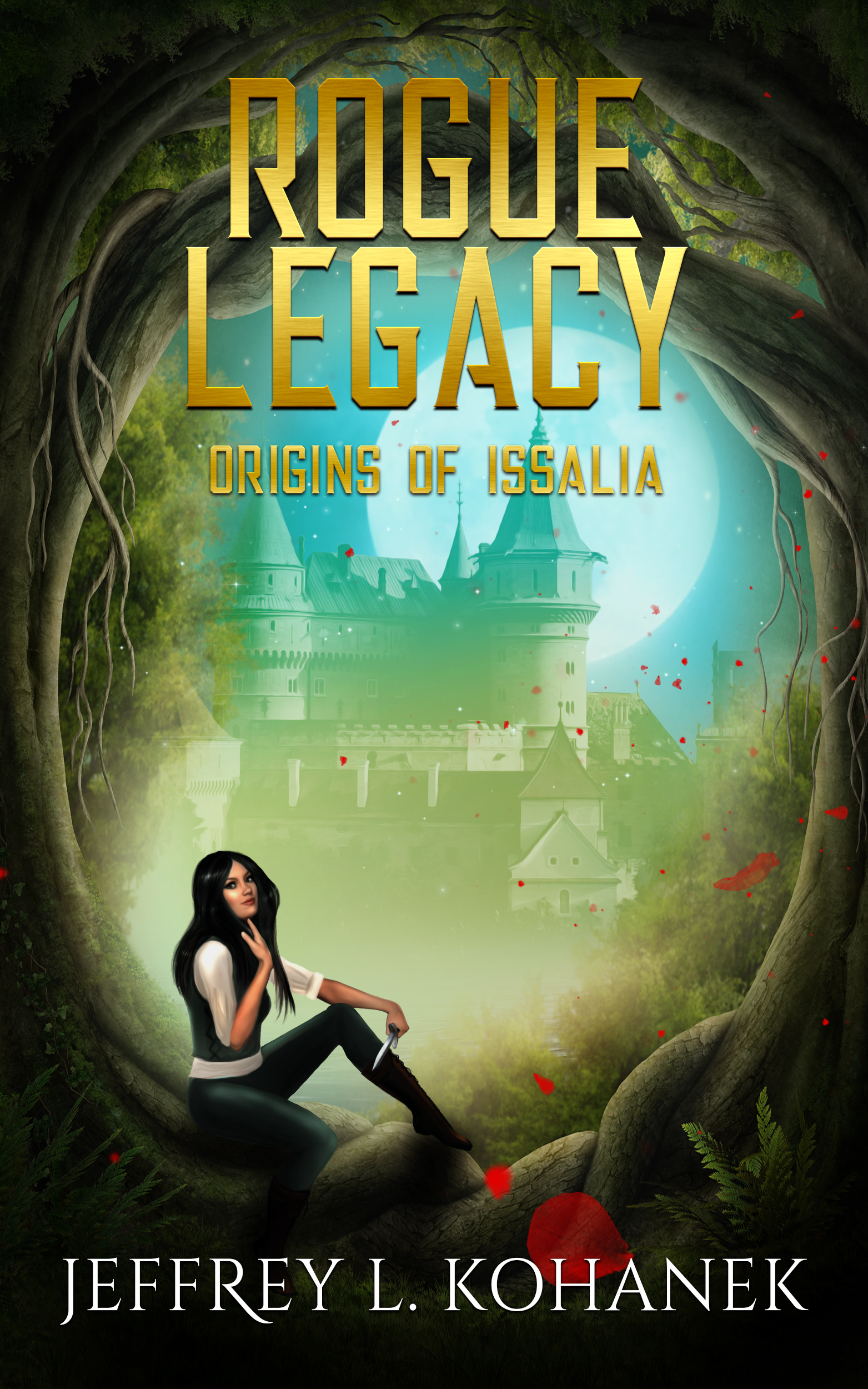 OLD COVER